My name is Rock-O-Jello. Need I go on?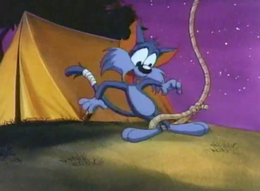 About Me
I crack a lot of jokes
I'm absolutely nuts
I'm currently ranked at "#5" on this wiki
Although I'm a male, I'm rather fond of cute things...
I think (most, and nearly all) Disney movies are amazing
I'm an aspiring director
Like most people, I think Obama needs to get his head out of his rearend
I want somebody to laugh at my jokes
I've watched 5 episodes of Tiny Toons, and still have yet to laugh at any of them
I prefer verbal humor over slapstick
I love cartoons
I think Whose Line Is It Anyway? is hilarious, even though I don't watch it anymore
Community content is available under
CC-BY-SA
unless otherwise noted.