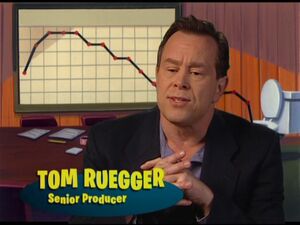 Thomas Charles Ruegger (born 4 April 1954) is an American producer, director, and screenwriter. He is best known for creating many animated series including Tiny Toon Adventures, Animaniacs, Pinky and the Brain, and Histeria!
His sons, Nathan, Cody, and Luke are noted for their voice work in some of his series.
His likeness is used for the character of Cooper DeVille.
Writing Credits