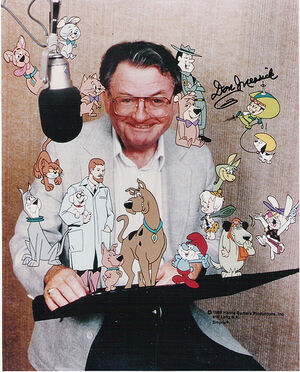 Donald Earl Messick (7 September 1926 - 24 October 1997) was an American voice actor. He is best known for voicing Scooby-Doo in the series of the same name as well as several other Hanna-Barbera cartoons at the time.
He voiced Hamton J. Pig, Bosko, and The Gremlin in Tiny Toon Adventures.
Don died of a stroke aged 71. He was cremated, and his ashes were scattered at sea.
Roles