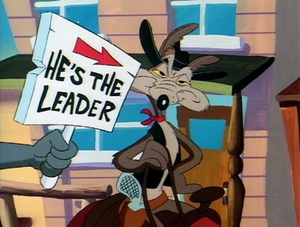 The Coyote Kid is a character the Season 1 finale, "High Toon". He was voiced by Frank Welker.
Appearances in Video Games
Buster Busts Loose for SNES: The Coyote Kid appears as an enemy in the western level of the game. His basic attack is tossing tomatoes.
Trivia
Coyote Kid resembles Wile E. Coyote, but is not to be confused with him.
Gallery