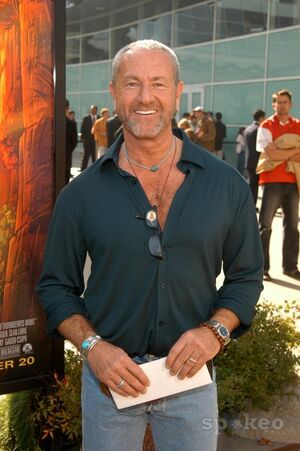 Charles Michael Adler (born 2 October 1956) is an American voice actor and voice director best known for voicing Buster Bunny (1990-1992) in Tiny Toon Adventures and Ed and Bev Bighead in Rocko's Modern Life. Alder also provided the voices of Roderick Rat, Grovely, and various other characters in Tiny Toon Adventures.
During Season 3 when the staff started production on Animaniacs, Charlie was disappointed that he didn't get a recurring character in it, while minor voice actors such as Frank Welker and Rob Paulsen from Tiny Toon Adventures were given main roles (although Tress MacNeille had also gotten a lead role in the show). He and his agent sent angry letters to Tom Ruegger and other producers, claiming that his treatment had been "shabby" and that he was going to leave the show.
When Charlie dropped out, the studio still had a handful of episodes to record, so they re-cast the role of Buster with John Kassir. John's voice was slightly different than Charlie's; the latter's voice was rougher and more gravelly, whereas John's was smoother. John finished the last ten percent of Charlie's lines from "The Horror of Slumber Party Mountain". He performed Buster's voice in "The Return of Batduck" and "It's a Wonderful Tiny Toons Christmas Special" in 1992, "Tiny Toon Spring Break" in 1994, "Night Ghoulery" in 1995, and The Great Beanstalk video game in 1998. For the promos on Kids WB, Buster was played by various other voice actors. Charlie eventually returned to voice Buster for the unreleased video game Tiny Toon Adventures: Defenders of the Universe.
Adler Tweeted that he was not invited to return for Tiny Toons Looniversity.
Roles
Writing Credits
In addition to voice acting for the show, Charlie tried his hand at writing, and wrote two of the three segments for "Best of Buster Day", with assistance from Garin Wolf, where he voiced Buster in the segments he wrote. This would end up being the only episode he wrote, the series having ended soon after the episode aired. This marks the only time in his career he has helped write for a show in which he also acted.